1. The flue is installed layer by layer from bottom to top. Pay special attention to checking the flue model and floor. Strictly follow the mark of the product model code, install in order, and absolutely must not install it wrongly during installation.
2. The flue must be installed at the joints of the floor. The joints between the upper and lower pipes are sealed with cement sand and plain ash. The gap between the pipes and the floor slab is filled with C20 fine stone concrete, and C20 concrete sills (thickness 80, slab The top elevation is 200 higher than the floor elevation of the hall), and the exhaust ducts on each floor should be supported (the iron parts are embedded at the lower end of the flue, and the angle steel is welded at the floor to support).
3. After the flue is installed, the gap between the flue and the wall must be filled with C20 fine stone concrete. If the gap is too small, the wall should be plastered before installing the flue to prevent the flue from leaking smoke strings. Across the wall.
4. During construction, foreign objects are not allowed to be put into the flue. During the construction and installation of the flue, the nozzle should be shielded until the interface is installed. When the cover is thin-walled cement mortar, the manufacturer should pre-embed iron wires on the surface to facilitate the pulling out during removal, so as to prevent the thin wall from falling into the flue during removal.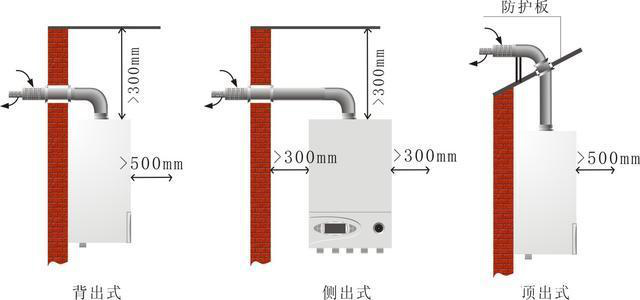 Ningbo Taiyue Hardware Co., Ltd. is a production-oriented enterprise integrating r & d, design, manufacturing and sales, specialized in producing flue pipes for gas boiler. Over the years, we have been absorbing the advanced production technology and production experience constantly, introducing advanced equipment, and now we have formed a production management system. It makes our products have better quality and more  competitive. Among them, EU style aluminum coaxial flue pipes are our characteristic product, won high reputation both at home and abroad.