Dealing with a drafty stove, but don't want to call a chimney sweep? Read these tips for analyzing and solving your woes.
Does your woodstove have the hiccups? Does your house smell of smoke much of the time? Do you have a heck of a time getting a fire started? If you have one (or all) of these problems, don't blame the heater. Your chimney is the most likely culprit.
There are actually two distinct (though related) factors affecting chimney performance: draft and capacity. Draft is the force behind flow, while capacity is the capability to handle flow. In most cases, more draft will equal more flow, but it's conceivable that you could have lots of draft but inadequate capacity if the diameter of your chimney is very small. The important thing to remember is that you'll get nowhere if you go after the wrong problem.
The object of this article is to help you diagnose and solve chimney problems related to airtight wood-burning heaters — without worrying too much about the physics of chimneys. (Open appliances, such as Franklin stoves and fireplaces, are separate matters.) Just pick out the symptoms you're suffering from on the list that follows, move on to the numbered problems included with your symptom and then proceed to the lettered solutiona mentioned with each problem.
Symptoms of a Drafty Chimney
Fire is reluctant to start and smoke spills into room at start-up. Some chimneys perform adequately only after the first 30 to 60 minutes of burning.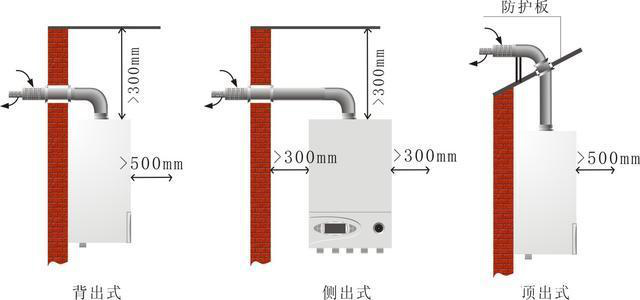 Ningbo Taiyue Hardware Co., Ltd. is a production-oriented enterprise integrating r & d, design, manufacturing and sales, specialized in producing flue pipes for gas boiler. Over the years, we have been absorbing the advanced production technology and production experience constantly, introducing advanced equipment, and now we have formed a production management system. It makes our products have better quality and more  competitive. Among them, EU style aluminum coaxial flue pipes are our characteristic product, won high reputation both at home and abroad.Flue pipe