There's more than one way to put a new inner face on an old flue, and understanding the options for maintaining your chimney liner can help you select the best materials and methods.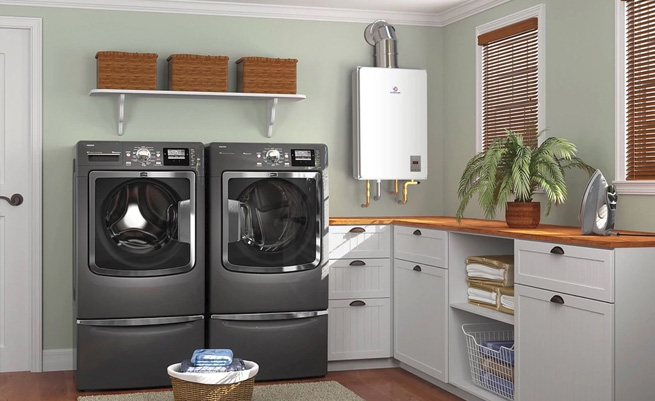 Most old-house owners savor the warmth of fireplaces or heating stoves, so they know it's important to routinely inspect and clean a working masonry chimney. The National Fire Protection Association (NFPA) recommends that chimneys burning solid fuel—wood, coal, or pellets—be inspected yearly and cleaned as often as needed. Such upkeep helps to ensure structural integrity, identify defects that might allow deadly combustion gases to vent into living spaces, and prevent chimney fires caused by the buildup of creosote, a natural byproduct of burning wood.
However, few homeowners who use their chimneys merely to vent gas or oil-fired furnaces and boilers are aware that maintenance and sound conditions apply to them, too. That's a problem because the byproducts of burning gas and oil are just as insidious as those from solid fuels. Chimneys—or more specifically, the flues within them—must be clean and sound to carry heat and gases safely up and away from the chimney top, but these combustion byproducts can also deteriorate a flue's inner surface over time.
So let's say that you get your chimney inspected, and let's say that the report recommends that your flue needs to be relined. We'll explore what that means, as well as the best way to go about correcting the problem for your particular chimney and house.
Ningbo Taiyue Hardware Co., Ltd. is a production-oriented enterprise integrating r & d, design, manufacturing and sales, specialized in producing flue pipes for gas boiler. Over the years, we have been absorbing the advanced production technology and production experience constantly, introducing advanced equipment, and now we have formed a production management system. It makes our products have better quality and more  competitive. Among them, EU style aluminum coaxial flue pipes are our characteristic product, won high reputation both at home and abroad.