Disadvantages of hand-made flue: slow molding, high labor intensity, labor-intensive, and easy to block the flue due to the rough inner wall during construction.The advantages of the machine-made flue: fast forming, low labor intensity, labor-saving, smooth inner wall during construction, and no flue blockage.
The advantages of the mechanism flue machine are as follows:
1. It can be made into ventilation flues of various shapes and uses.
2. Simple and convenient operation, easy demoulding, and low requirements for production technology; the mold is produced in good shape, with uniform wall thickness, and it can be shaped into a banquet hall at one time, with high strength and high yield.
3. The surface is smooth and flat, the friction coefficient is small, and the wind resistance is low; light weight, crack resistance, strong tensile strength, convenient transportation and installation
4. No deformation, no cracks, good volume stability, simple operation of construction silver hidden; environmental protection, non-toxic, anti-aging, corrosion resistance, odorless, shock absorption and noise reduction
5. The raw materials are simple, the procurement is convenient, the cost is low, the position and direction of the exhaust port of the flue are not limited, it is easy to design and select, and the installation is convenient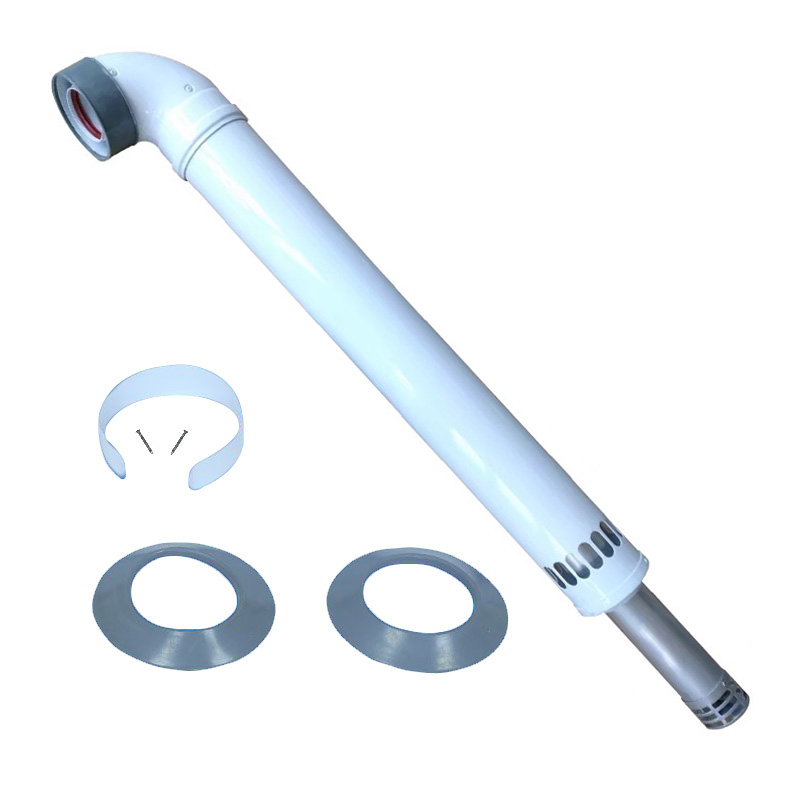 Ningbo Taiyue Hardware Co., Ltd. is a professional China Aluminum Flue Pipes Suppliers and Flue Adaptors Factory, Over the years, we have been absorbing the advanced production technology and production experience constantly, introducing advanced equipment, and now we have formed a production management system. It makes our products have better quality and more competitive. Among them, EU style aluminum coaxial flue pipes are our characteristic product, won high reputation both at home and abroad. We are proud to provide you with reliable and high quality products. We not only strive to provide high quality wholesale Aluminum Flue Pipes online, but also timely delivery, competitive prices and ongoing support. Thank you for your support, we look forward to becoming your long-term supplier for flue pipes. We will continue our efforts to offer you great products and services.